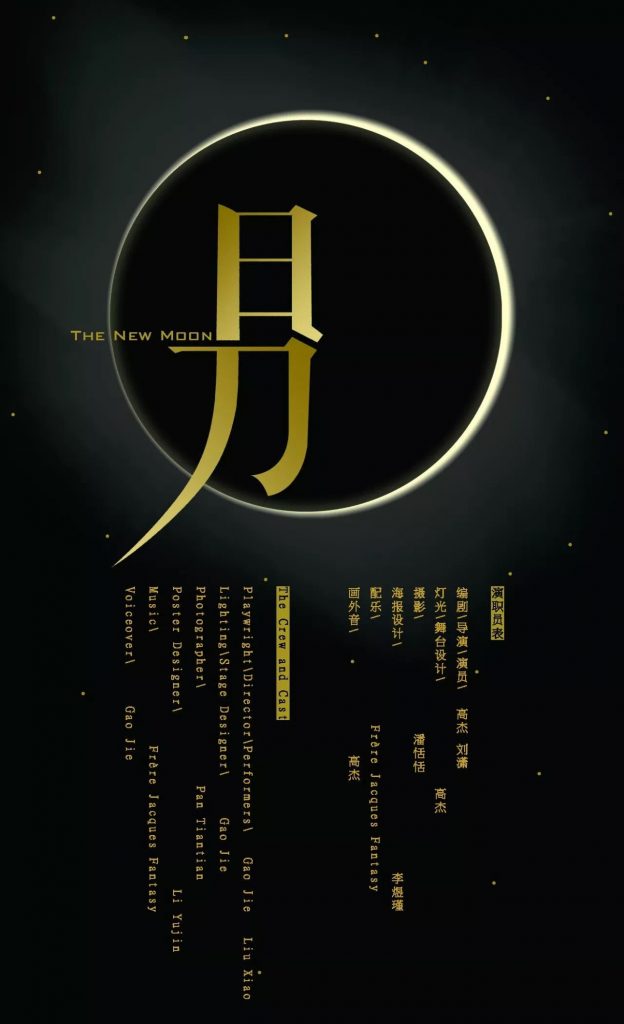 The new moon
storyline
The relationship between man and woman is like waxing and waning of the moon.
At the beginning of the story, a man and a woman meet by chance in a bar under the moonbeam sky. Sensing that they are developing a connection, the man soon hooks on to the woman, and she seems interested. However ,no one wants to take a further step first. How do two perfect strangers connect so intimately over the course of a single meet? What is that special thing that bonds two people so strongly ?As their bond turns to love, what will happen to them when reality casts into dream?
This is also a piece of experimental theatrical attempt of Meyerhold's biomechanics, trying to explore bodies and rapport of bodies in an empty space.
The Crew and Cast
Original story by Gao Jie
Scripted by Gao Jie Liu Xiao
Directed by Gao Jie Liu Xiao
Photographer Pan Tiantian
Poster designed by Li Yujin
Music by Frère Jacques Fantasy
Voice over Gao Jie
Acted by Gao Jie Liu Xiao
http://www.wuzhenfestival.com/index.php?m=Wangjiehuigu&a=wangjieqingnianjingyanvideo&aid=1017